The oversupply of restaurants in England leads to a saturated market and more intense competition. In addition, there are rising costs for employees, rent and operating resources. At the moment you can read daily news about insolvent restaurant businesses in Great Britain. In this article we clarify whether the risk from England also spreads to Germany.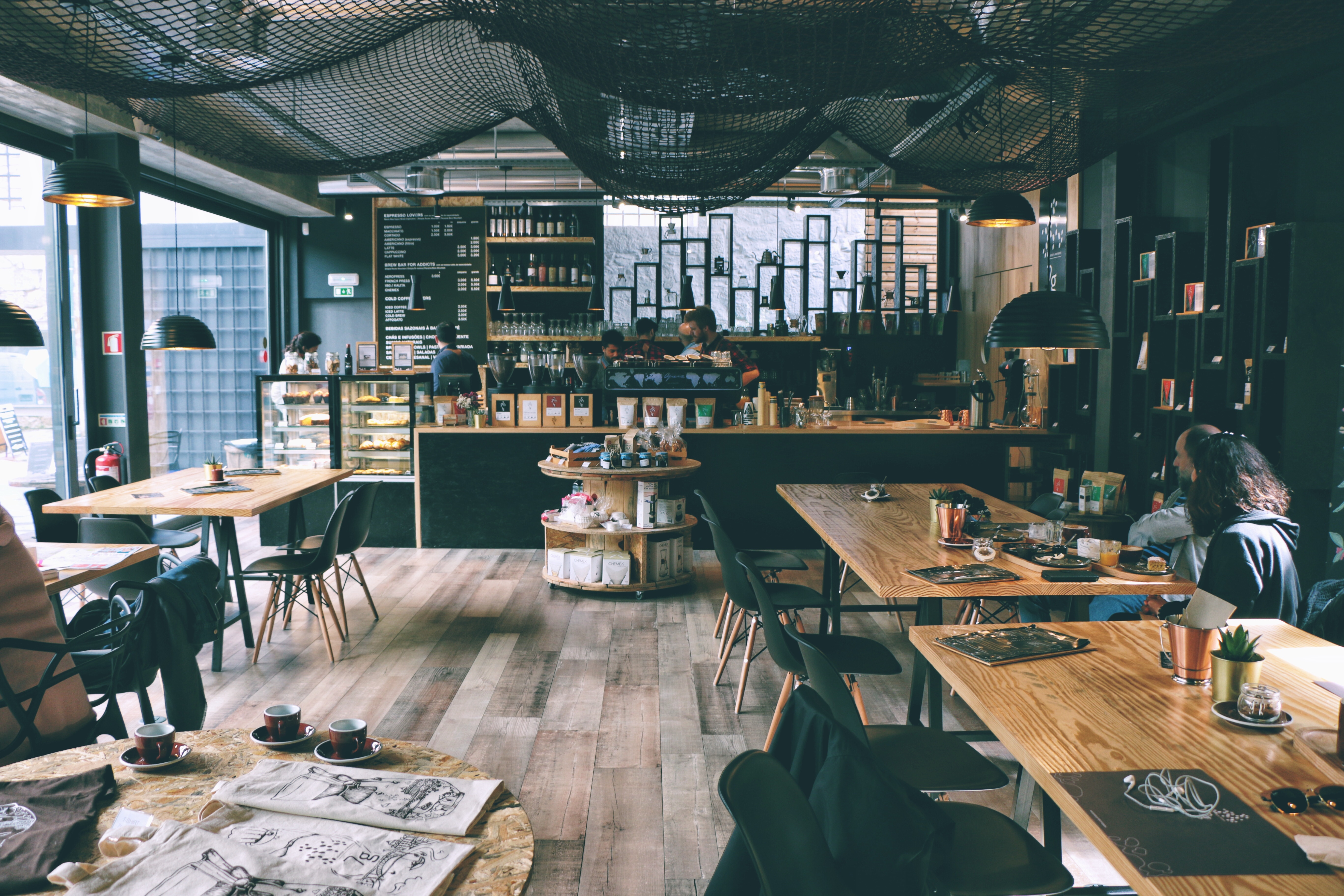 ---
What is happening in England?
The rising costs in combination with lower demand leads to a one-fifth increase in restaurant insolvencies in England in 2017. In addition, 78% of restaurants report rising debt. Particularly affected are restaurant chains that have lost their personal touch and thus their charm and USP.
Can we expect the same in Germany?
The reasons for the increasing restaurant extinction can also affect German restaurateurs. In addition to rising costs and a saturated market, restaurants are increasingly having to ensure that their operations are "instagram-able". Social media plays a much more important role than it did a few years ago, especially for the Millennials, the most important customer group of restaurateurs. This means that restaurants have to spend more and more money on interior design, branding and special elements to get an "Insta-friendly" look.
Add to this the growing influence of delivery services on restaurants. Although delivery services potentially expand the customer base, they also have a significant impact with a 20-25% commission. In addition, when orders are placed via delivery services, the consumption of beverages, especially high-margin alcohol, is eliminated.
Are there already first signs?
In fact, the number of restaurants in Germany has declined steadily in recent years. While there were 81,000 restaurants in Germany in 2009, the number dropped by 10,000 by 2017.
---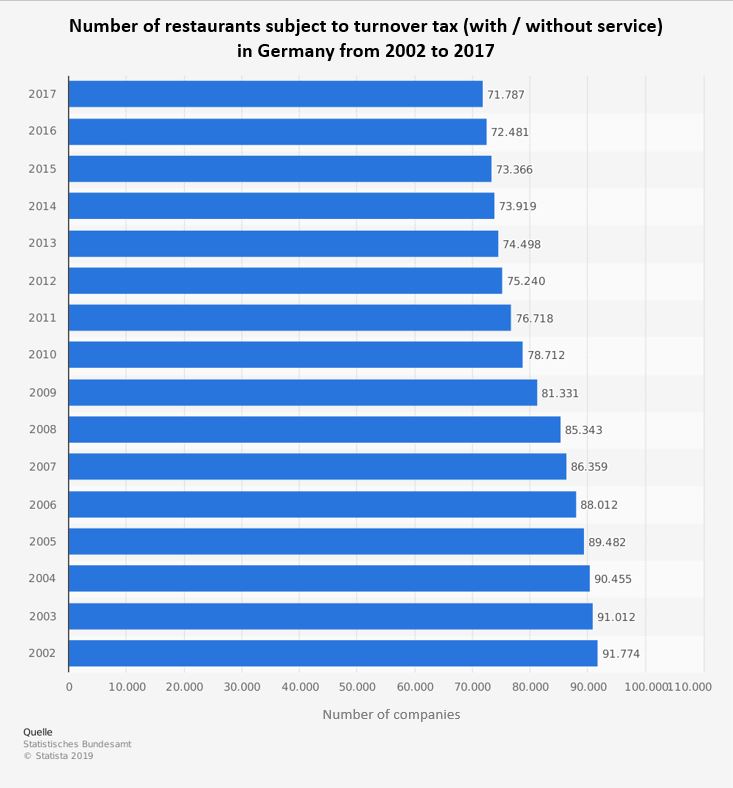 ---
At the same time, the turnover of the remaining companies in Germany is rising steadily. In 2017 even by more than 5%. A revenue gain with a simultaneous reduction in the number of companies suggests consolidation, a first sign of a crisis.
How far the consolidation in Germany has already progressed can be seen by going a little more into detail. In the 15-year period from 2002 to 2017, the number of market participants in the gastronomy sector fell by 22%, while profits rose by 53%.
This is much more extreme than it was in the retail industry, where, over the same period, the number of market participants decreased by 19% and profits increased by only 20%.
In fact, we also find already well known chains, which increasingly have problems. A prominent example is Vapiano. The restaurant chain Vapiano is in a kind of permanent crisis. Since the IPO in summer 2017, the share has lost more than two thirds of its value and the company is in a massive defensive stance. And even the new stars such as Hans im Glück are also showing their first signs of weaknesses. Because the tough expansion course demands a lot from the Burger chain and costs are rising faster than expected.
System Gastronomy still surging...
Since 2010, system gastronomy in Germany has been growing at an average annual rate of 4.7 percent and thus significantly faster than traditional gastronomy. 13.7 billion euros of the 55 billion euro catering market already come from chains. However, the first consildiations in the market are beginning to emerge.
Hence, the signs are there, but restaurant chains still have the opportunity to adapt their business models to changing customer requirements and, for example, to integrate delivery services into their business models. But especially in these turbulent conditions, good cost and working capital management will be one of the most important factors for long-term survival.
Falcon can help!
A rethinking within the industry is necessary to counteract a restaurant extinction that is currently taking place in England. And it is precisely this transformation process that we accompany with Falcon. If you are affected and interested, feel free to contact us!