OTTO DÖRNER
masters turbulent markets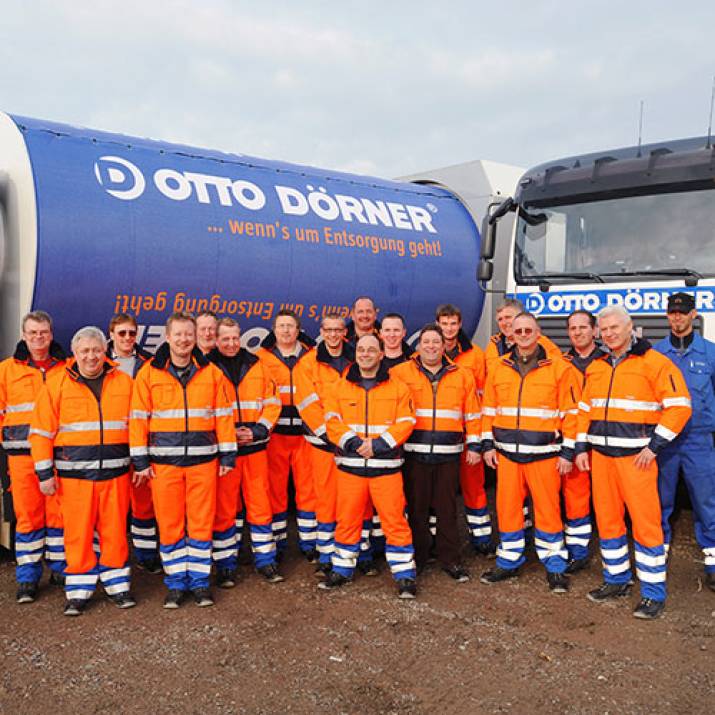 Sector
Waste disposal and recycling management

Founding
1925

Sales
215 Mio. €

Employees
1.500 +
What's it about?
For over 90 years, the OTTO DÖRNER Group has been one of the most successful recycling and waste management companies in Germany. Now in its third generation, the Dörner family is taking over responsibility for the day-to-day business of this internationally active family enterprise. However, the rapid growth in international markets is creating increasing challenges. As a distributor of recycled materials, OTTO DÖRNER is exposed to volatile international markets and the politics of its buyers' markets.
In order to counter market developments with a consistent strategy and to make the Group as adaptable as possible, OTTO DÖRNER has realigned itself as part of a transformation. The improvement measures were organized by the company from the creation of ideas to the implementation and final realization with Falcon.
Success Story
In total, 25 employees - from the management to the controlling, operations managers and sales staff - all worked together in Falcon. Over 50 measures decorated OTTO DÖRNER's project tree and over 500 activities were monitored monthly over a period of two years. The most important project key figures, such as inventory levels, turnover rates and sales in new markets serve as daily indicators of the transformation.
In the course of implementing Falcon, OTTO DÖRNER has developed an efficient and transparent process that involves all project participants in the evaluation of project progress at regular intervals within the scope of their responsibilities. Through the sustainable tracking and evaluation of the effects, obstacles could be quickly removed, new ideas found and directly integrated into the project as a new activity or even as a new measure.
Falcon is the long-awaited and much better alternative to the Excel monsters that used to accompany us on strategy projects.
The targeted use of Falcon has optimized processes and opened up new markets. The intelligent process chains not only increased sales, but also massively reduced costs. In addition, an open space for Europe's most modern recycling plant was created. This is because OTTO DÖRNER was able to achieve the same turnover on half of the space formerly required, thanks to intelligent working capital management.
Usage
Favorite feature
Status Report
Most used measure type
Reduction of Working Capital
Results
Increase in sales by € 1 million
Creation of 900 m² open space
Flexibility in terms of price and quantity fluctuations related to buyer markets
Can we call you back?
We will call you back at a time convenient for you and answer all your question in a brief phone call.